DISCOVERING THE TEATRO MASSIMO OF PALERMO
The Teatro Massimo in Palermo stands elegant and rigorous precisely of Palazzo Sovrana. Mighty for its structure conceived with a refined sense of forms, it imposes itself for its majestic beauty.
Visiting the Teatro Massimo will be one of the most memorable moments linked to your holiday in Palermo. The theatre is open every day from 9:00 to 18:00, and the visit is available in different languages. For groups it is possible, by appointment, to organize guided tours at different times. Guided tours include the Great Hall and the other evocative spaces of the Theatre designed by G. B. Basile: the Living Room attached to the Royal Stage, the Pompeian Room, the Hall of Emblems, the Foyer.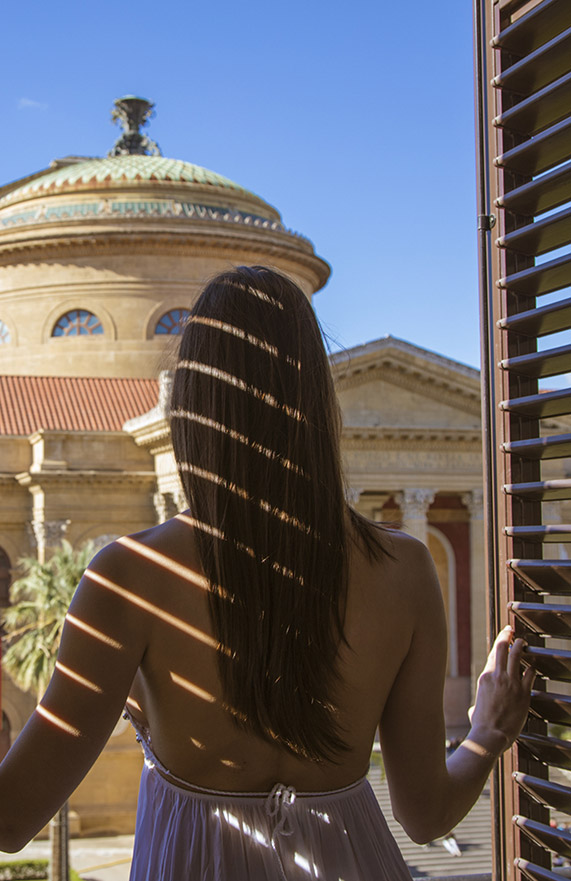 THE CITY FROM THE TERRACE
OF THE TEATRO MASSIMO

A breathtaking view of Palermo, from the top of one of its most representative monuments. The visit to the terrace, in addition to the normal guided tour of the theatre, is possible upon reservation. Comfortable shoes without heels are recommended given the complexity of the route. The terrace is not accessible to people with reduced mobility or to wheelchairs.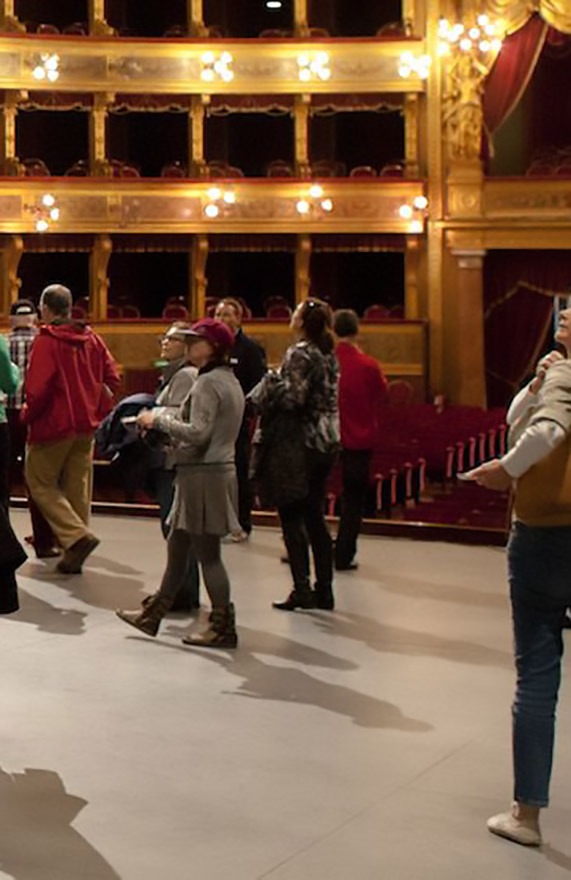 BEHIND THE SCENES
OF THE TEATRO MASSIMO

Visiting the stage means discovering the secrets of setting up a masterpiece, coming into contact with everything that is necessary to create the magic of the show. It is a visit that is always different because it is linked to the staging of the opera or ballet on stage at Teatro. The visit to the stage takes place every day, at times to be agreed according to the needs of the artistic production.
APERITIF CONCERT IN THE KING'S LIVING ROOM
Upon reservation, you can visit the Teatro Massimo in Palermo and plan a stop in the King's Lounge attached to the Royal Stage, an ideal place to spend time with your friends comfortably seated in the historic burgundy silk armchairs.