Palazzo Sovrana is a historic residence ma
de before the construction of the Teatro Massimo
Palazzo Sovrana has an uncertain construction date. Certainly, the oldest document is a table of the historic Bellafiore of 1870 in which Palazzo Sovrana presents the usual layout of today. The building has been made certainly before the construction of the Teatro Massimo.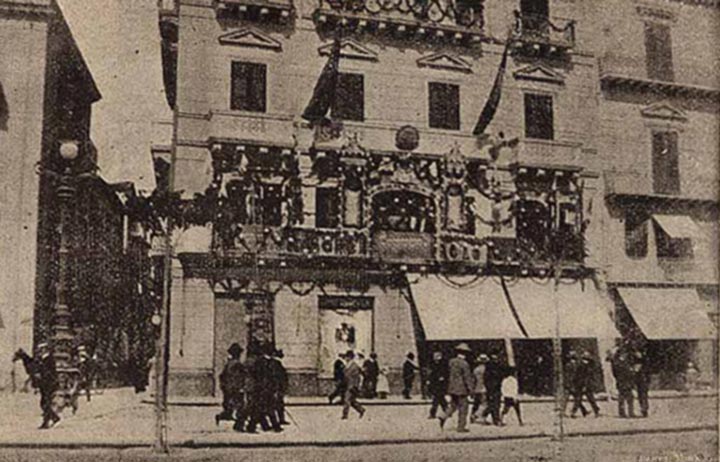 PROTAGONIST OF THE COMMERCIAL LIFE OF PALERMO

From the historical research emerged the archive of the Palermo photographer E. Guarneri, dated between 1900 and 1902, in which the Palace is portrayed as tailoring and haberdashery of the F.lli Lo Cascio. In particular, it is interesting to note that haberdashery was a supplier of the Royal House of Savoy who often went to Palermo for supplies. For this reason, at the entrance of Palazzo Sovrana it is still possible to appreciate the frieze that connotes haberdashery as a supplier of sovereigns.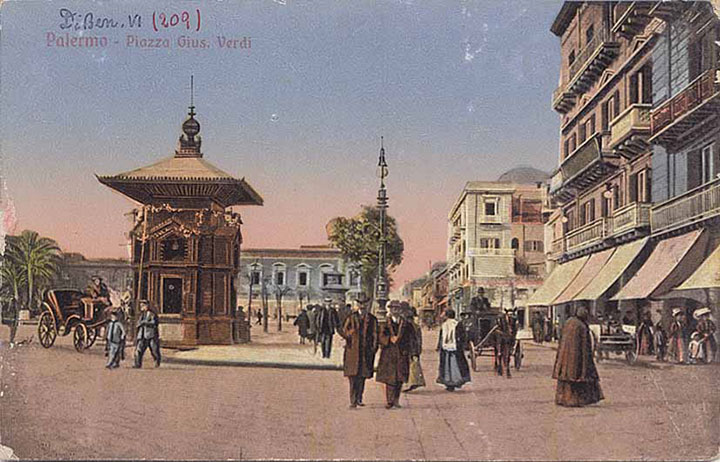 ICON OF THE SHOE FACTORY

In 1917, the ground floor became the seat of one of the historical branches of the DiVarese shoe factory. The headquarters was operational until 2008. During the restoration work, several relics were found related to the famous shoe factory that brought the Italian brand in the way and, for this reason, they were preserved and enhanced by displaying them in the corridors. Furthermore, to give prestige to the origins, the set designed by the Salvatore Ferragamo company was chosen as a courtesy line for bathrooms.