EXPERIENCE AT THE PALAZZO SOVRANA
Unforgettable experiences for a holiday in Palermo.
Private dinner overlooking the Teatro Massimo, an aperitif on the terrace, watching the starry sky.
Make your stay in Palermo unforgettable.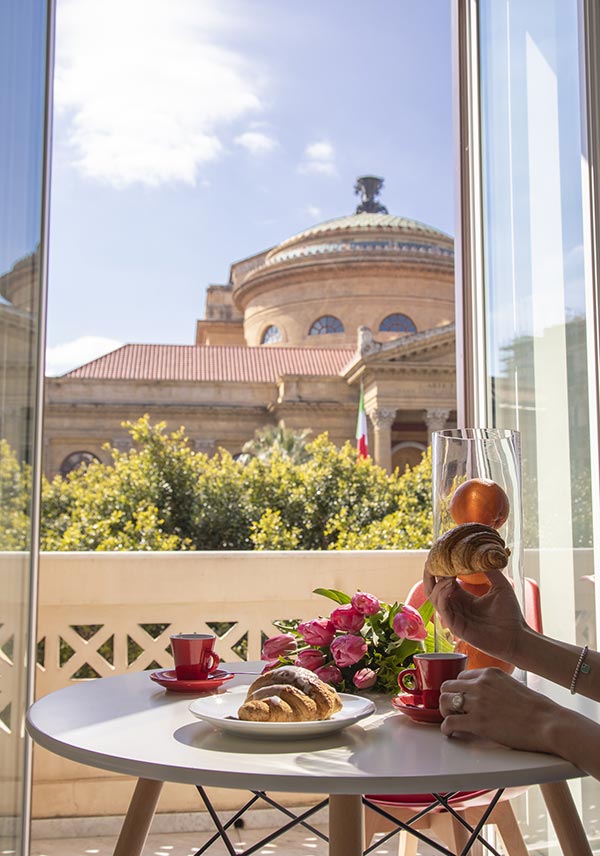 BREAKFAST IN THE ROOM, WITH A VIEW ON THE TEATRO MASSIMO

At Palazzo Sovrana we offer a taste experience from the morning. Each apartment is equipped with a Nespresso® coffee machine and Grand Cru welcome capsules, a kettle with a selection of herbal teas and tea with which you can inaugurate your awakenings. Inform us in advance of any food preferences or intolerances, we will make you find what you want. Breakfast can be prepared inside the apartment and eaten on the balcony, enjoying the exclusive view of Palermo and the Teatro Massimo.

Alternatively, you can enjoy a typical Sicilian breakfast directly in your room by ordering it from one of the bars in the center. The suggestion, which will make breakfast at Palazzo Sovrana an even more pleasant experience, is to try the typical sweets of the Palermo pastry in the morning: such as cannoli, cassate and other delicacies and drink the unmistakable aroma of the island's citrus fruits in a freshly squeezed juice fresh oranges.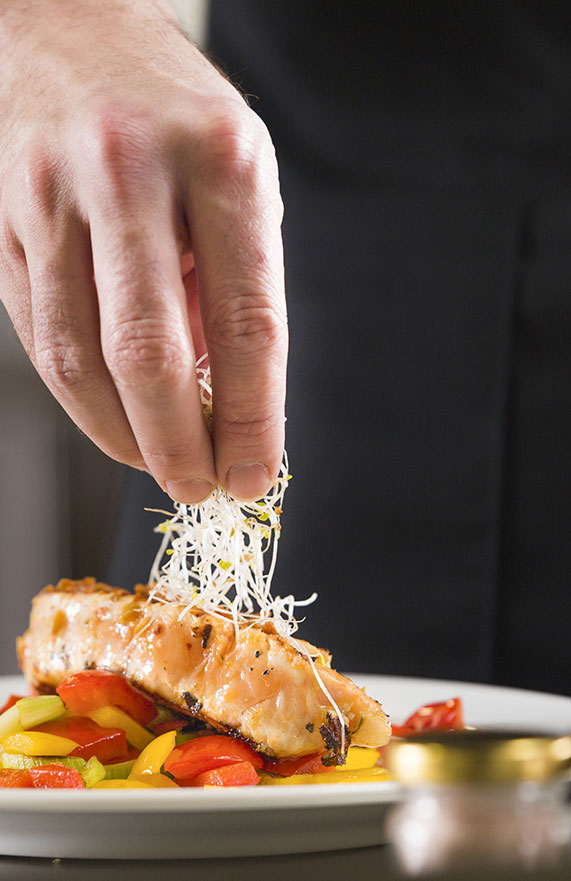 PRIVATE CHEF FOR A ROMANTIC DINNER OVERLOOKING THE TEATRO MASSIMO

Indulge in one of the most exclusive dinners with a unique view of the Teatro Massimo. The staff of Palazzo Sovrana will take care of everything, organizing an unforgettable menu to discover the most authentic flavours of Sicilian and Italian cuisine and quality raw material at Km 0. One of the chefs of the great local restaurants will be hired to devote himself entirely to you and transform a dinner in an unforgettable experience. As a backdrop, the magic of the Teatro Massimo that will make the moment even more exclusive.